Variety – the Spice of Life
16 February 2015, Monday
For the purpose of my first blog post, I thought it would make sense to chat about how I came to buy Busyballers and, why to me, it is more than simply just sports coaching. Growing up in a family of Springbok hockey and cricket players I was fortunate enough to have parents that never pushed or forced any sport on me. From a young age I have always been competitive…more with myself than against anyone else and so the only pressure I ever felt was from me alone. I was often told that I had natural talent, not just for hockey (which could be put down to good genes) but for gymnastics, swimming, netball and tennis. Whilst I was able to pick and choose sports and perform at a pleasing level in each, I never truly excelled in. I guess you could say I was a jack of all sports and a master of none! The biggest thing holding me back from achieving anything great – I have pinned down to a complete lack of confidence and self-belief.
Did I make that hockey team because I played well or because my surname is Madsen? I went my whole way through school thinking like this – how terrible! This way of thinking held me back from reaching my true potential and it is only now in my mid-thirties that I have come to realise this.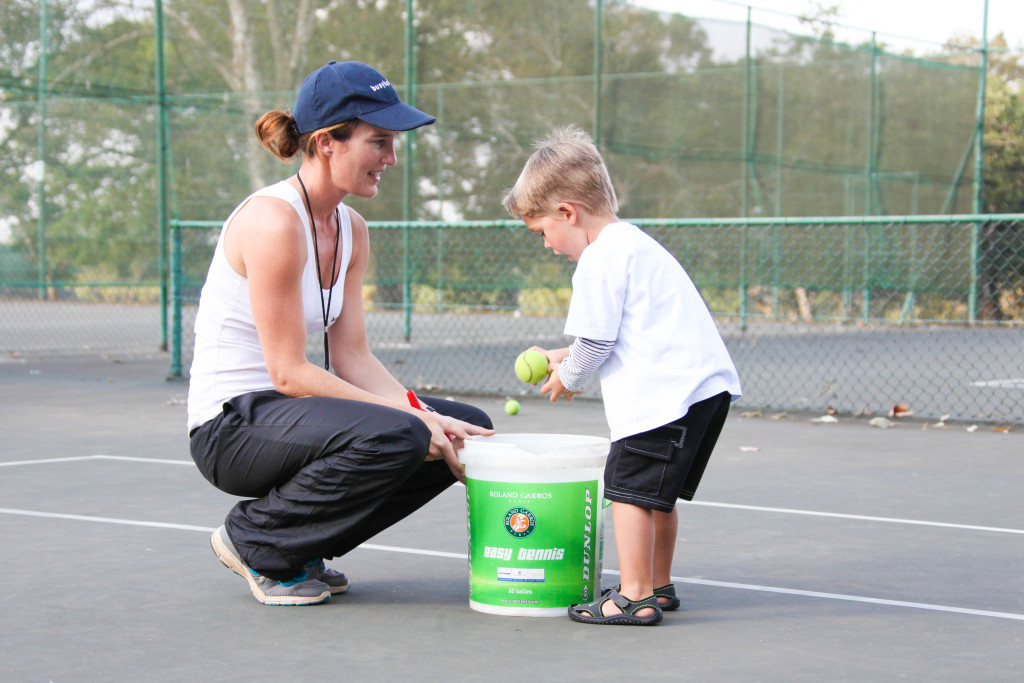 I bought Busyballers 8 years ago and since then it has been my main goal to teach children to love a variety of sports and to enjoy leading healthy and active lifestyles but most importantly it's to instil confidence and self-belief. Children these days seem to be struggling more and more with pressure, from both school and home, to achieve both in the classroom and on the sports field. I hope to teach children to LOVE the game – whatever game that may be – so that when they do discover their passions and talents they are able to reach their true potential with them. When you take the pressure off yourself, you are able to truly shine and perform so much better than you ever imagined possible. Some of my best hockey, I have played later in life, when the pressure has been off, when I have no idea who my opposition is and what KZN team they play for, and when I have just gone on to the field to have FUN.
Sport, to me, is about the relationships and friendships that are forged. It is about commitment and team work. It's about sharing common goals and dreams – on and off the field.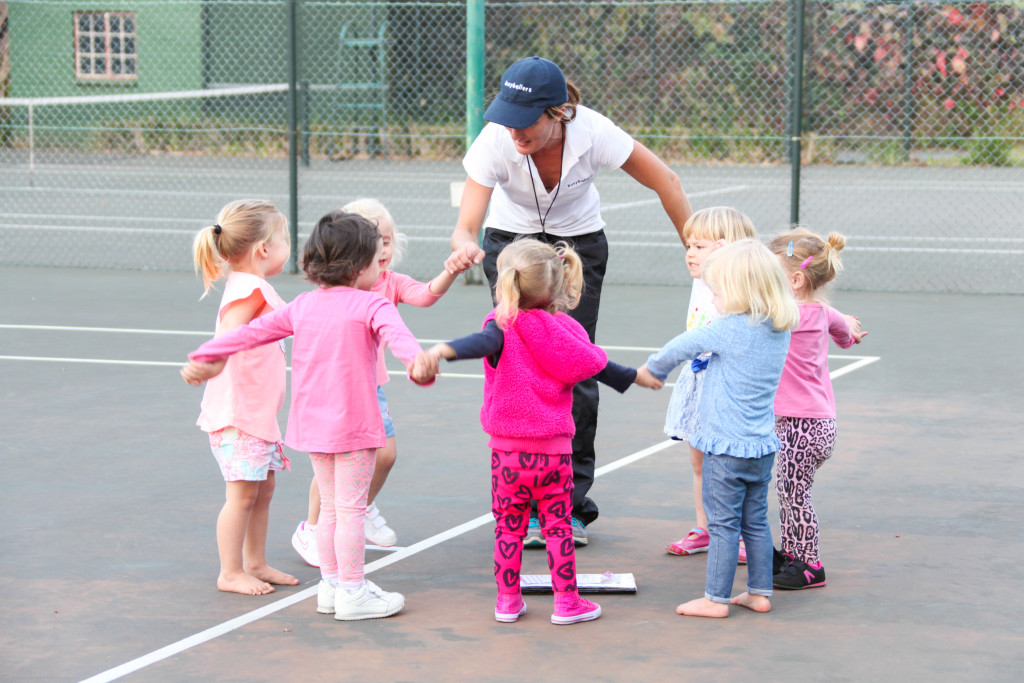 Sport is able to unite people of all ages, races and religion and it is my hope to instil a love for physical activity and a healthy lifestyle from a young age and to trust that this love for sport and healthy, happy experiences and habits will carry on through into adulthood.
Busyballers aim to provide a good foundation in introducing children to outdoor physical fun and a VARIETY of sporting codes. As the saying goes, 'Variety is the Spice of Life' and I believe that exposure to a variety of sports at a young age is important and that specialisation should only come much later on. Here are my reasons for thinking this way:
Exposing children to a variety of exercises and sports at a young age results in well-rounded and well-developed children.
It allows children to discover (and parents to see) where their talent lies and more importantly what they enjoy doing.
Different sports and training methods can complement each other. For example, a good hockey player needs proper ball skill training as well as agility and endurance to see the match through.
Focusing on one sport may result in boredom for children and burnout for adults. Remember -Variety is the spice of life! Allow children to explore a variety of different activities. What you enjoyed growing up may not be what they will enjoy. Let them discover their strengths and weaknesses and discover their hidden talents by providing them with opportunities to do so.
Children (and adults) that are exposed to a variety of activities are less at risk of injury and overworking certain muscle groups.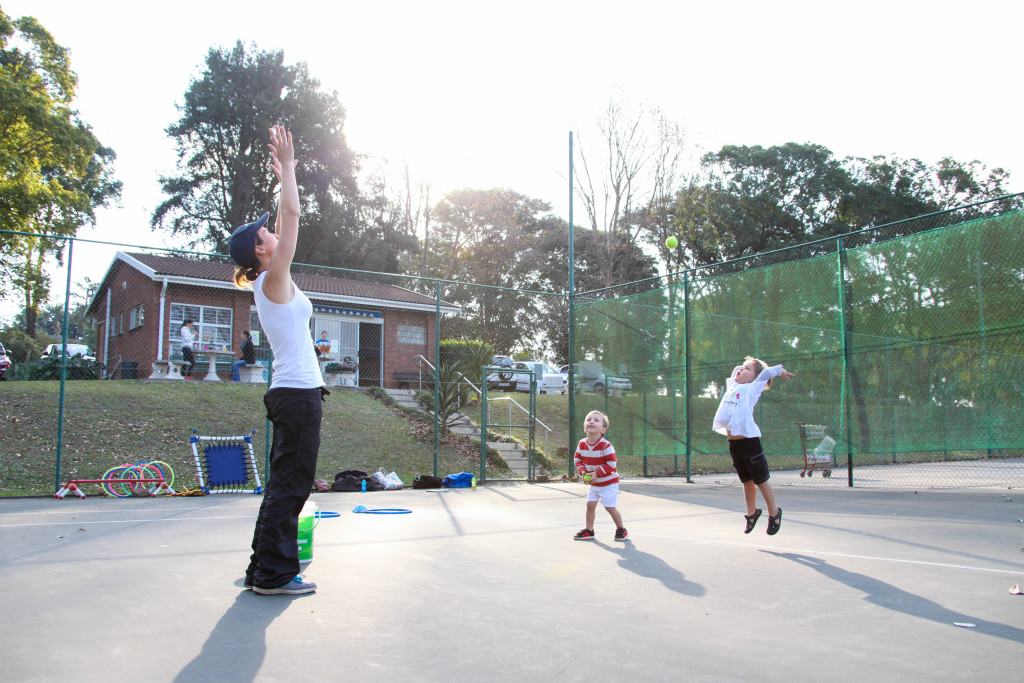 Here are some ideas on how to get active with your family and discover your children's hidden talents and passions at the same time:
Family Outings
We learn so much from our parents. Developing a healthy, active lifestyle and strong family relationships starts at home – with mom and dad. What about doing a Park Run together? Or the Colour Run? The East Coast Radio Big Walk is a great day out for the whole family too! These events often have different races to suit everyone. So if you're already more active and need a challenge, enter the 20km option or if you're just getting into it and that feels slightly overwhelming then start with the 5km. Do whatever makes you HAPPY as long as you're getting out there bonding TOGETHER and not sitting at home on the couch watching TV! No memories were ever made on the couch!
Recreational Sport
Get involved in different sports clubs – be it hockey, soccer, cricket, tennis – and experience what commitment, dedication and team work is all about. I feel that the life skills one gains from team sports are invaluable and sadly, sorely lacking in children and adults today. Children need to learn these skills from a young age so that they carry through into adult life.
Water Play
Head down to the beach for some family fun. Expressions on the Beach have a range of activities on offer from bikes to skateboards to surf boards and stand up paddle boards. Who knows, maybe your child is not the budding soccer player you once thought he was and in actual fact, is the next Stand Up Paddle Boarder waiting to happen!
If you don't have an ocean nearby, then head for the nearest dam and learn to canoe, fish or water-ski. The options are endless, and so is the opportunity for FUN!
Playtime
What ever happened to sending children out into the garden to play…on their own…without instructing them on what to do or how to do it? Let them be! Allow children to use their imaginations. Trust me… they will find their own ways to beat boredom. They'll build forts, climb trees, make up dances, model in fashion shows, and build obstacle courses. They'll think, plan, problem solve and execute – all on their own!